UX Career Coaching
Are you a UX designer looking to advance your career, but feeling stuck? As a UX career coach with over 20 years of industry experience, I can help you overcome any obstacles and achieve your professional goals.
As a designer and hiring manager at everything from startups to Fortune 500 companies, I know what it takes to stand out in the design industry. I've helped designers get their first UX role, get promoted, and land their dream jobs. I'm confident I can do the same for you.
I offer one-on-one coaching sessions tailored to your specific needs and career aspirations. Whether you're looking to break into the field, transition to a new role, or simply take your skills to the next level, I'll work with you to develop a plan of action and provide ongoing support and guidance.
My coaching style is personal and hands-on, and I'm dedicated to helping you succeed. If you're ready to make a change and take control of your UX career, sign up for a free consultation with me today and let's start taking your career to the next level.
---
"During my career transition to UX Design, Kenny was a kind and strong mentor who helped me immensely. I had many questions, but Kenny always took the time to answer them thoughtfully while providing helpful feedback and next steps.

I would highly recommend Kenny for UX coaching and mentoring – it has been one of the most impactful and memorable experiences of my career."

— DY Lee, UX Designer @ Genuine Parts Company
---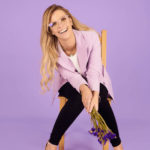 "Kenny went above and beyond to help me present my work, experience, skills, achievements and story in the best light possible. Having someone who genuinely cared about my success guide me in the right direction with tailor-made feedback was such a blessing. I highly recommend his expert insights and opinion on what you should show and say to take your career to the next level."

– Bethany Moran, Head of UX @ Liftango
---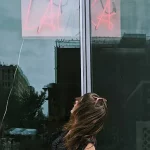 "I recently had the pleasure of working with Kenny Chen. From day one, he provided a fresh perspective on how I was presenting myself to potential employers – taking the extra effort to understand my background and career goals, then helping to better craft my story.

Kenny also shared important insight and advice based on years of experience in the industry. Each session was structured around a topic with clear takeaway action points, ensuring momentum as the weeks progressed. With his expertise and dedication, Kenny's career coaching has truly been a valuable experience and I'm so happy I reached out!""

– Laura Burns, UX & UI Designer
---
Coaching plans:
Single session: $99
Are you looking for a one-time review of your portfolio, a mock interview, or specific career-related guidance? My single-session package is the perfect solution.
Four sessions: $349 (save $47)
Ready to take your UX career to the next level, but need more in-depth support and guidance? My four-session package is the recommended solution. You'll get the personalized feedback and support you need to achieve your professional goals.
Ten sessions: $849 (save $141)
Ready to make an impact in the UX industry and take your career to the next level? My ten-session package is the ultimate long-term solution for ongoing support.