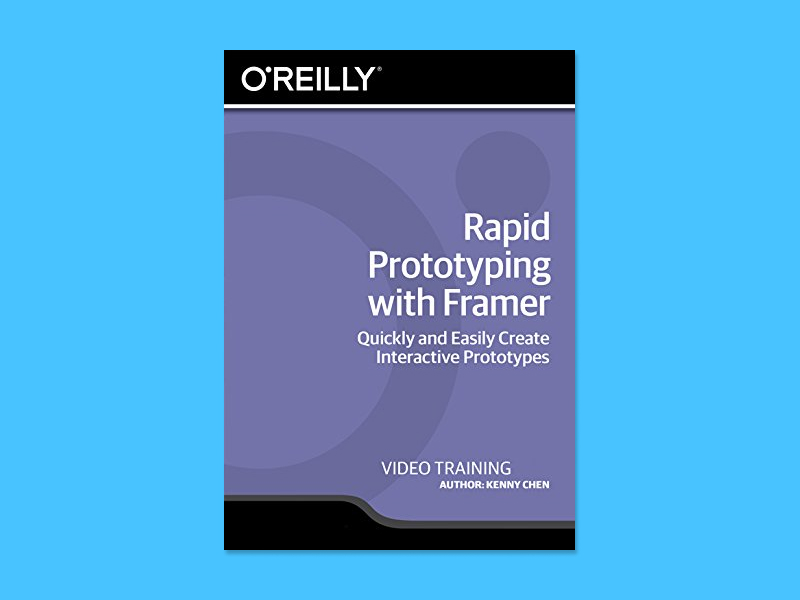 O'Reilly Media
Teaching interactive prototyping with Framer
When Framer first came out, I had heard great reviews so I wanted to give it a shot. I ended up writing a beginner's tutorial that was well received. A few months later, I got an email from O'Reilly Media inquiring if I was interested in creating a video course on Framer.
I spent the next month planning, writing, and recording everything to know about the prototyping tool. In total, there were over 90 videos edited down to 5 hours of content with many examples and practice files.
Rapid Prototyping with Framer released in July 2015. I have since received many thanks from designers all over the world who I've helped teach the tool to.One of the best ways to learn is to teach. Creating the course not only helped me to become an expert in the tool but taught me what it takes to put together a video course. While it's not exactly the same as writing a book, I never imagined that I would one day be an O'Reilly author.